Free Premium Shipping Free Gift Box included Antibacterial Dries super fast Recycled Materials
Original BJ Dance Towels - look like a scarf, perform like a towel.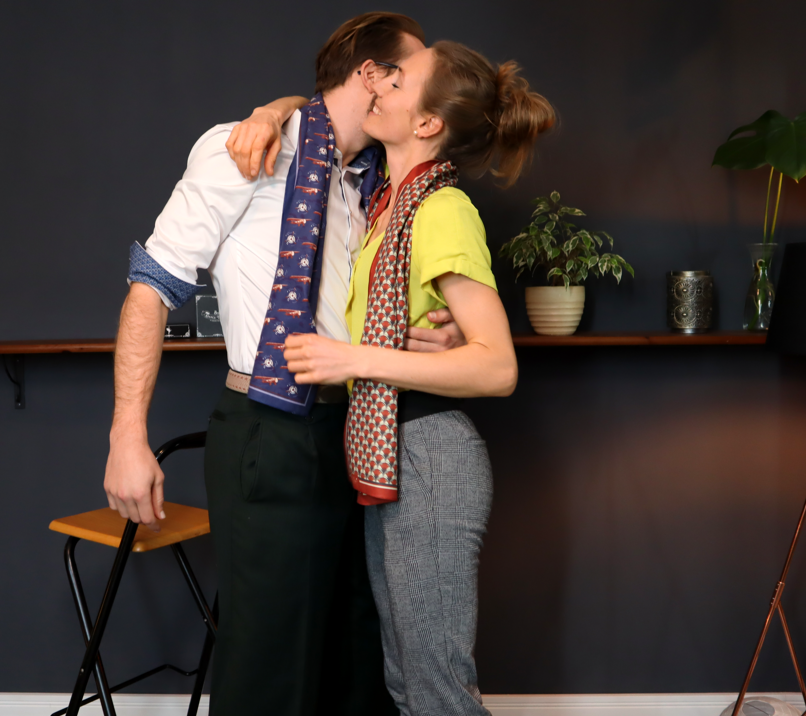 Customer Reviews:
You want a second opinion on how the Dance Towels feel and perform, here is an in depth blog article by Laura Windley from Lindyshopper and you can also look at our reviews below, you might even recognize some people on that list.
Customer reviews:
These are some of the pictures swing dancers and musicians from all around the globe sent us. You might even recognize some of them. Enjoy! (And make sure to send us a picture of you with your dancetowel aswell we would love to show it here.)
"I move a lot on stage. The Dancetowels are the perfect stage towels for me! Thank you!"
(Doc Puki - Ray Collins Hot Club - Germany)
"Seriously, amazing job all around."
(Bobby White - Swungover - USA)
I really love the pink towel designed by Tanya, that I received yesterday😍 It sits perfectly as a head wrap. (Alex - Fashion designer - Belarus)
"What a great Idea! And also the packaging is incredibly beautiful"
(Cosma and Tamy - Swing and Boogie teachers - Germany)
"Surprised him and
he wore it all day"
(Elizabeth Pascoe - USA)
"Spring has arrived and the savoy is on its head! Thank you Dancetowels!"
(Swing DJ Bunny Donowitz - Italy)
"I love the Dancetowel! Sadly it doesn't fit though the clarinet, otherwise I would use it for everything."
(Denis Girault -
Denis Giraults Old Jazz Quartet - France)
"It works great and looks awesome - fully recommended! Pic after training the Big Apple"
(Wojciech Ko...
Scientist - Germany)
"The Dancetowel is just
the best towel for hiking! :D"
(Leonardo Galotto
Shag-Teacher - Italy)
"
"Une super serviette!
Séchage hyper rapide."
(Kitty Rock Swing - Swing teacher - France)

"He just loves aviation and dances with Lindy Hop Jersey"

"I guess this is what happens when you find another Dance Towel owner at a concert!"
" Beautiful thoughtful design, super soft fabric and really practical,too!"
(Joseph Sewell - Lindy Hop teacher and founder of Jiveswing UK)

"Your towels are gorgeous! " With love from Paris.

"Your towels are awesome!" Jo Hoffberg - Ilindy.com
"Fantastic and stylish designs, perfect to add a little class when you're dancing" [Andrew Hall]
Free shipping! Gift box included! Antibacterial! Dries super fast! Vintage design!